Ingredients
2 cl of

St Germain liqueur
Directions
We approached the White Negroni cocktail with a lot of skepticism. The real Negroni, the classic one, is a liquid legend, a safe refuge to return to in moments of despair or when you want to drink an excellent aperitif.
Calling it Negroni is almost misleading. The classic Gin Negroni beats hard and is intense and sumptuous. On the contrary, White Negroni is slender, subtle, aromatic, and played much more on floral tones. Let's say that they are at the antipodes of the aromatic rainbow.
Let's see the ingredients for making the Negroni Bianco: gin, dry vermouth, better if extra dry, and then St Germain instead of Bitter. Gin plays a fundamental role. It is better to use a gentle, fragrant, ethereal distillate to prevent it from becoming domineering. We tried with Hendrick's, Monkey 47, Koval, Aviation, and Panarea, and the results were exciting. Made with Plymouth and Opihr was meh. As a triad, Martini Riserva Speciale + Hendrick's + St. Germain is not bad at all, and with these ingredients, you can prepare a good quality cocktail without spending too much.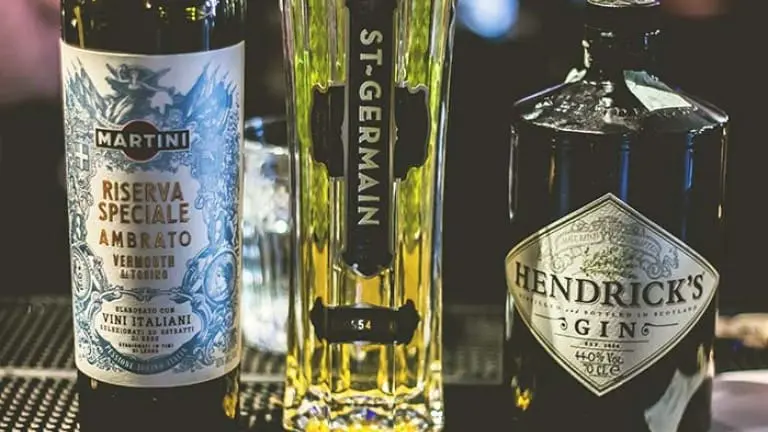 Never limit your imagination. Try with a thousand gins, with a thousand vermouth and dozens of bitters or herbal liqueurs, being careful of the sweetness. White vermouth is usually dry in flavor, so the "bitter" must give roundness to the whole.
Ingredients and doses for making the Negroni Bianco drink
How to make the perfect Negroni Bianco
Put ice in the glass, and pour the gin.
Then add the dry vermouth, and finally, St. Germain liqueur.
Add a slice of lemon and squeeze a lemon peel over it to flavor with the essential oils.
If you want a balanced and not too sweet White Negroni, put only 2 cl of St. Germain. If you prefer it sweeter, switch to the classic 3 cl.
Suggested food pairings
Grilled cheese sandwich; parmigiana ravioli, spaghetti with clams, chicken tikka masala, Chicken Cacciatore, Vitello Tonnato, truffle risotto, pasta alla carbonara, paella mixta.
Gin cocktail you should try
Gin and Tonic, Bramble, Ramos Gin Fizz, Singapore Sling, Negroni, Tuxedo, Bronx, Gin Fizz, Cocktail Martini.