Angiolino Maule winery: La Biancara
Visiting Angiolino Maule winery, La Biancara, is a dream for every true wine lover. You will find yourself immersed in Nature. La Biancara is not only one of the historic wineries of Gambellara and Soave but also a place where a significant project of territoriality and sustainable viticulture is "cultivated." To support Angiolino Maule, we have his wife Rosa Maria and his kids.
Philosophy of the La Biancara winery
Each gesture is designed to restore natural balance in the vineyard and the glass. Each operation is done by hand. Between one row and the next, field beans and oats were sown. The use of copper and sulfur is reduced to a minimum and treatments with herbal teas and plant products are being studied to eliminate them entirely and create a microclimate where insects and helpful microorganisms can come back to life.
The soils are of volcanic origin, perfect for enhancing the qualities and innate elegance of Garganega. Around the winery, we have 5 hectares of Garganega, others in Faldeo, Monte di Mezzo and Taibane. The latter is at 250-300 m.s.l.m. and here, the grapes are selected during the harvest to make Sassaia and Pico.
Style of wines
The style is a direct consequence of the natural approach in the vineyard. The wines are living mirrors of the territory, intense and with a sidereal depth, full of facets and full taste. You will not find standardized wines, flat or made docile by cellar techniques, but only the flavor of the volcanic hills of Gambellara. There are no controlled temperatures or selected yeasts, but only what the grapes have good to give.
But be careful, do not expect Taliban natural wine. The Maule family is a path born in the 80s, made up of small steps, based on the progressive ability to get in tune with their vineyards and reassure you we immediately say that there are no stinks, oxidized wines or other smudges.
Why should you visit the La Biancara winery?
The sensitivity and passion of Angiolino Maule in caring for and enhancing their vineyards to produce wines of crystalline purity is incredible and finds few equals. The beauty of the vineyards and the character of the wines do the rest.
Pico
A hymn to Garganega, aged for 12 months in large barrels. Golden color. A sumptuous nose with medlar, white pepper, apricot, endless broom and a mineral background make the bouquet refined. Mouth fresh, velvety, wide-ranging, very clean in the classic notes of the grape. Persistent finish. A great Garganega, with good aging potential, 6-7 years. To be paired with porcini risotto, sushi, mixed paella or tuna tataki with sesame and soy sauce.
Taibane
Garganega in purity, from late harvest, even with traces of noble rot. Intense golden color. Delicate nose and very rich in suggestions in perfect balance between fruit and freshness: dried fruit, citrus peel, plums, aromatic herbs, lily of the valley, acacia. In the mouth, it flows caressingly, with great naturalness, well modeled by peaks of flavor and greedy roundness. Very long finish. Aged for three years in cask. A white wine to pair with foie gras, rabbit terrines.
Il Sassaia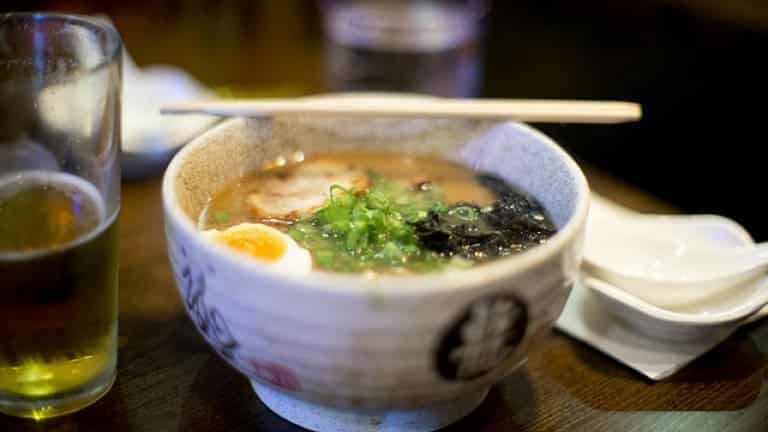 Garganega 85% and 15% Trebbiano. Straw color. Floral nose, endowed with elegance and aromatic precision. It opens with natural aromas of flowers and fern, mineral notes supported by fresh and agile fruit. It is equally elegant, nice savory on the tongue, with momentum and vivacity on the palate. Pure drinkability. A white to combine with zucchini and shrimp paccheri, seafood carbonara, erbazzone, pizza with four cheeses, zucchini au gratin.
Recioto di Gambellara
Amber. The bouquet is a succession of rich and ample aromas, with dried figs, apricots, honey, candied orange peel and apple. All framed by notes of eucalyptus and hazelnuts. Sweet and intense taste, but animated by an acid vein that keeps the wine vibrant and always elegant. Satisfying finish, very long, mineral, with quince returns. A splendid Recioto di Gambellara to pair with blue cheeses, Cheddar, tiramisu, peach cheesecake, Neapolitan pastries.
I Masieri
Straw yellow. Nose set to freshness with yellow flowers, lily of the valley, and musk and puffs of white pepper. The palate shows character and compactness, good sapidity, acidity and drinkability given by exquisite citrus flavors. A white to combine with lasagna with asparagus, pasta with Genoese pesto, amberjack carpaccio, cod alla vicentina.
So San
Tocai Rosso (Grenache) in purity from the Berici Hills area, from very different soil. Decidedly calcareous and clayey with white rocks of marine sedimentary origin. After harvesting in the first half of September, the grapes are pressed and fermented with the skins for about 15 days, then drawn off and passed for 18 months in 15 hl barrels. Ruby red, dark, intense, sharp nose played between lights and shadows. Earthy, round palate with ripe red fruit in evidence, with generous and tasty tannins. Final with sapid extension. To be paired with venison fillet with blueberries.
Merlot
Merlot in purity from a strict selection of the best vineyards in two high hill areas in Gambellara. Spontaneous fermentation in open vats with 4/5 punching down per day and then lowering as the fermentation continues. After the fermentation, which lasts about 15 days, it remains 4/5 days with the skins. Racking, pressing and immediately afterward in old oak barrels where it remains for about 18 months. Good pulp with fleshy and fresh fruit, graceful in the aromas of undergrowth and flowers. Agile development, mint, pepper, warm heart, soft tannins. To be paired with veal with tuna sauce, gnocchi with meat sauce, chicken curry, baked lasagna, roast beef, hamburger, Wellington-style fillet.
Rosso Masieri
It is made from Merlot and Cabernet Sauvignon grapes. Fermentation takes place in vats for 10-13 days with continuous batonnage. The wine is aged in steel and partly in large wooden barrels. It is blended in March and immediately bottled to keep the fruit easy-drinking style.
Contact Francesco if you want to buy the Biancara di Angiolino Maule wines or visit the splendid vineyards in the Soave hills.
Email: [email protected]
Telephone: 0444 444244
How to reach the La Biancara winery: We are in Sorio, a small hamlet, before arriving in Gambellara. Contrà Biancara is an uphill road you will find on your right if you come from the Montebello Vicentino motorway exit (A4 motorway). At the end of the road, you will find our company, on the right (it is unlikely that a satellite navigator will be able to show you the way accurately). Contrà Biancara 14, Gambellara.
Vineyard hectares: 12
Bottles: 60000
Oenologist: Angiolino Maule