Jack Daniel's Red Dog Saloon Review And Tasting Notes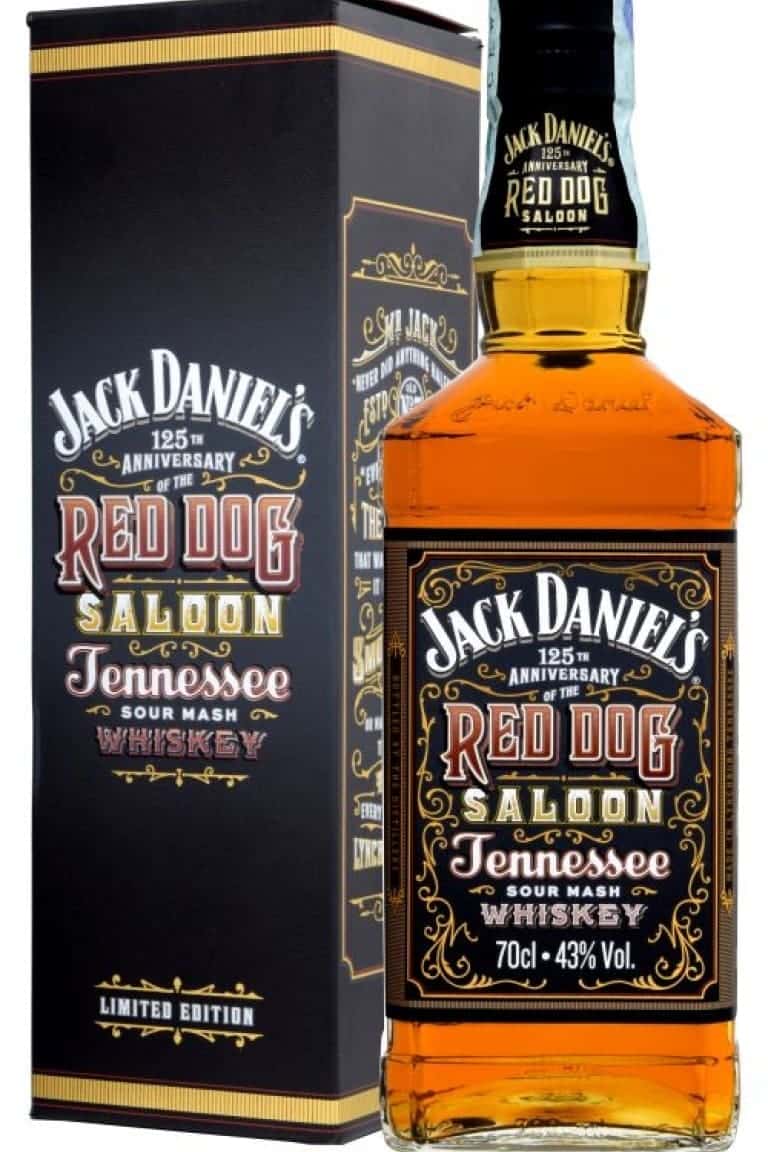 The Jack Daniel's Red Dog Saloon is a special edition of the classic Tennessee whiskey, bottled to commemorate the 125th anniversary of the opening of the legendary Red Dog Saloon, by the hand of the legendary Mr. Daniel, obviously in the center of the town of Lynchburg.
But what is special about this bottle produced by the most famous of the United States, which has made Tennessee whiskey an icon of the world of spirits?
Everything is a little better. The distillate has a slightly higher alcohol content: 43 degrees instead of 40. On a gustatory level, the product is very similar. Still, it is more elegant, deep and spicy: let's say it's a question of thickness and raw material, not so much of flavors and aromatic setting. It is certainly more intense, warm and spicy.
Organoleptic characteristics of Jack Daniel's Red Dog Saloon Tennessee whiskey
The nose is very sumptuous. All played on sweet, syrupy, zingy and overripe tones. The aromas are many and stick to the nose like honey, caramel, flowing cinnamon, butter, baked fruit and sweet tones of popcorn and final maple syrup echo, the house's trademark.
On the palate, it is full-bodied, with good drive, excellent structure and grit: it burns your throat, although it is well designed and never grumpy. The taste is velvety, streaked with memories of bitter orange, even if it allows sweeter turns almost of apple pie. It is slightly oxidized, just enough. It does not let itself go to decadent tones. On the contrary, it hammers and then flows into a peppery and woody finish, with a light smoky trace.
Overall it is a pretty lashing whiskey. It is not piquant, but it beats and does not indulge in too much softness. Its aggressive attitude is commendable. If you want to taste a slightly old-fashioned whiskey, stylized, of course, but delightful, try it. For a few dollars more, you can taste a much more charismatic distillate than Jack Daniel's Old No7.
What cocktails to make with Jack Daniel's Red Dog Saloon Tennessee whiskey
Drink it neat. Add a drop of fresh water to bring out the most delicate aromas and lower the belligerent alcohol content. If you want to use it for cocktails is an excellent distillate to make the immortal whiskey-based classics. Consider it a perfect substitute for bourbon whiskey: Boulevardier, Mint Julep, Sazerac, Godfather, Old Pal, Manhattan, Brooklyn, Toronto, Penicillin.
Price
Thirty-two euros against 20 for basic whiskey: is it worth spending more? Without a doubt, the quality is much higher and justifies the higher outlay.