Ingredients
1 liter of

myrtle berries
Directions
With this recipe, we want to show you how to make myrtle liqueur, or "mirto" in Italian, which is one of Sardinia's greatest treasures. This is one of the most popular, traditional, and straightforward liqueurs available in Italy.
Just have the myrtle plants, and then all you need to do is macerate the berries in alcohol at 96 degrees for 1 month and then add water and sugar to adjust the alcohol content of the liqueur.
The recipe of the myrtle liqueur that we provide is classic; there are no difficult parts, and it comes directly from Mrs. Adriana, Nello's wife, an old uncle of my father-in-law.
This is not to tell you that we are cool because we know Mrs. Adriana, but to make you understand that Myrtle is a family matter.
If you are a bartender pro, a simple lover of spirits and hydroalcoholic drinks, or a housewife looking for a witty afternoon diversion, try this recipe for making myrtle at home and you will not regret it.
Ingredients and doses for making myrtle liqueur
To make 3 bottles of 0.75 or 2.3 liters of myrtle
1 kg of myrtle
1 liter of water
350 grams of sugar
1 liter of alcohol
Making myrtle liqueur
The recipe is very simple; they only serve good-quality myrtle berries. For the rest, the process is traditional: cold maceration of the berries in alcohol, sweetening, and resting.
Collect the myrtle berries and wash them. Put them in a container with a lid, add the alcohol, and mash the berries with a wooden spoon. Close the container and let the infusion rest for 1 month. Once a week, remember to shake the container.
After 1 month, strain the alcohol, collect what remains of the myrtle berries, and crush with a press or with a spoon in a colander. Alternatively, squeeze the berries into a cotton cloth to extract every last drop.
Put the recovered juice into the alcohol.
Let's move on to the syrup. Heat the water in a saucepan until it reaches 50 degrees, then add the sugar, turn off the heat, and stir to create the sugar syrup. Wait for it to cool, then add it to the alcohol.
Stir it and let it rest for a week, then bottle it, and then take it and enjoy it all. Ms. Adriana says that a couple of weeks of rest in the bottle doesn't hurt, but it's not necessary.
It could live for two years, but you won't be able to resist drinking it.
With these doses, you will be able to make two abundant liters of myrtle: 3 bottles of 0.75
When should I harvest myrtle berries to make this liqueur?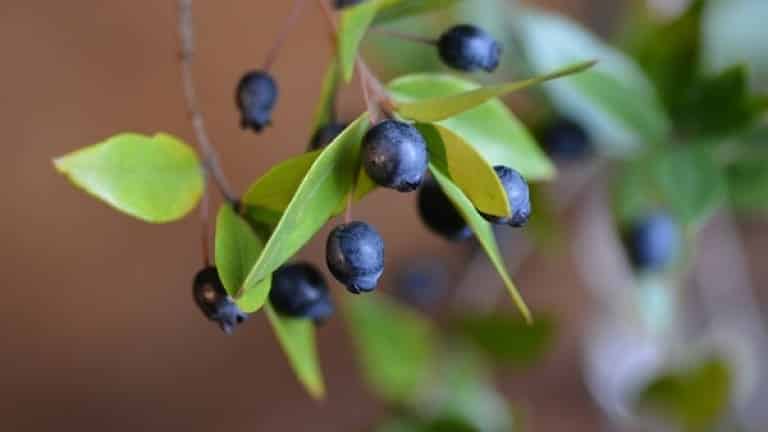 The berries are best harvested between December and the end of January, with a maximum harvest time of mid-February.
How do you drink myrtle liqueur?
Myrtle is a versatile liqueur that can be enjoyed as an aperitif or as a digestive: it is a velvety but fresh liqueur with a clean taste that is never overly alcoholic.It should be served in small glasses at a temperature of 12 degrees as a digestive.
What cocktails should I make with myrtle liqueur?
Among all liqueurs, it is one of the most flexible, thanks to its slender flavor. Add 1 cl to the gin and tonic, or make the Mirto Tonic with 4 cl of myrtle and 8 cl of tonic water. You can use it to make excellent cocktails like Poison Lips, Myrtle Spritz, Myrtle Daiquiri, and Bloody Peppa.