The Ultimate Guide to Brillat Savarin Cheese: A Creamy, Decadent Delight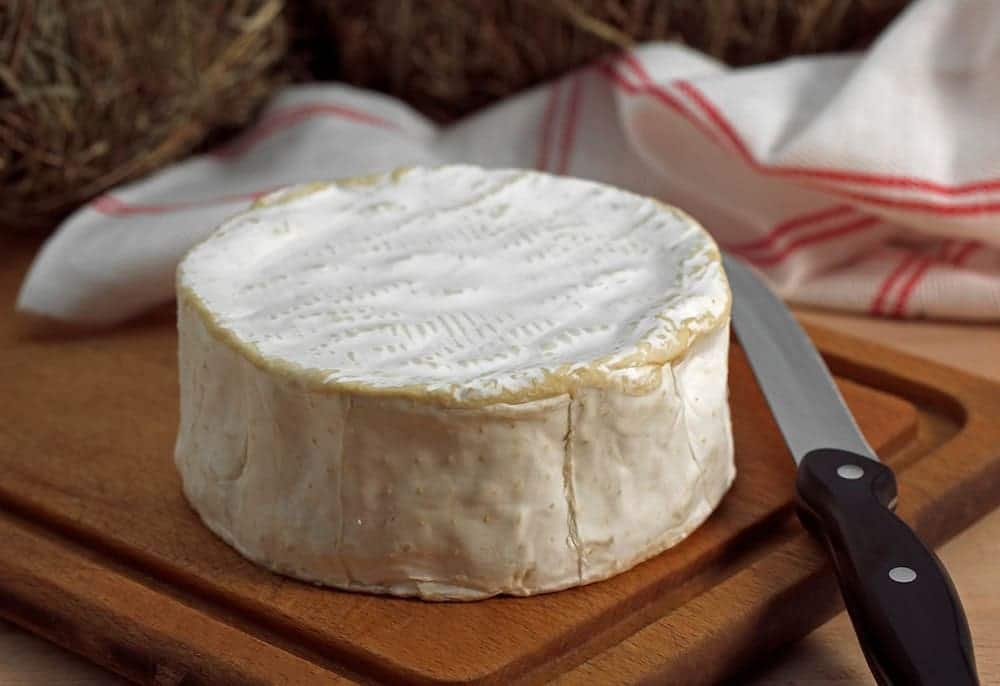 Brillat Savarin cheese, named after the famous French gastronome Jean Anthelme Brillat-Savarin, is a luxurious triple cream cheese hailing from the Burgundy region of France.
Whipped up for the very first time in the fabulous '30s, this scrumptious cheese has waltzed its way into the hearts (and onto the plates) of cheese fanatics across the globe. With its indulgent, buttery flavor and oh-so-sinful texture, it's no wonder Brillat Savarin cheese continues to captivate taste buds and spark culinary love affairs!
Production process
The production of Brillat Savarin cheese starts with high-quality cow's milk, which is enriched with extra cream. The addition of the cream boosts the fat content of the cheese, giving it its signature velvety mouthfeel. The curdling process is initiated by adding rennet to the milk, and the curds are then carefully drained and placed into molds. After a brief aging period of about 1 to 2 weeks, the cheese develops a thin, bloomy rind and is ready to be enjoyed.
Characteristics of Brillat Savarin Cheese
Flavor profile
Brillat Savarin cheese boasts a rich, buttery flavor with a hint of tanginess, thanks to its high-fat content and the fermentation process. Its delicate taste is mild yet indulgent, often compared to the flavors of fresh whipped cream and sweet butter.
Texture
The texture of Brillat Savarin cheese is one of its most appealing features.
It is a triple cream cheese, so the texture is opulent, plush, and velvety, and it is so smooth that it practically dissolves in your tongue.
The outer bloomy rind is soft and edible, adding a subtle contrast to the creamy interior.
Aroma
The aroma of Brillat Savarin cheese is mild and slightly mushroomy, reminiscent of the earthy notes found in the rind. It's not overpowering, making it an approachable cheese for both novice and experienced tasters.
Appearance
Brillat Savarin cheese is usually sold in small wheels, with a pale, ivory-colored interior and a thin, bloomy, white rind. The cheese's outer surface may show a few creases or wrinkles, which are natural and don't affect the overall quality.
Health Benefits and Nutritional Information
Nutrients
Though Brillat Savarin cheese is rich and indulgent, it's also packed with essential nutrients.
Loaded with a powerhouse of nutrients, Brillat Savarin cheese struts its stuff with calcium, phosphorus, and protein, along with a snazzy trio of vitamins A, B2, and B12. But don't let this nutritional dream team fool you – this indulgent cheese is also flaunting its high-fat content and calorie count. So, while Brillat Savarin is a delicious treat, remember to savor it in petite portions and dance to the tune of moderation!
Health benefits
Savarin cheese has some potential health benefits. The calcium content promotes strong bones and teeth, while the phosphorus aids in energy production and supports healthy cell function.
The protein in cheese helps with muscle growth and maintenance, while the vitamins A, B2, and B12 are important for keeping good vision, skin health, and red blood cell synthesis.
Nonetheless, due to its high fat and calorie content, it's essential to consume Brillat Savarin cheese in moderation as part of a balanced diet.
Pairing and Serving Suggestions
Wine pairings
Brillat Savarin cheese pairs beautifully with a variety of wines, both red and white.
The sumptuous, creamy taste of Brillat Savarin cheese cozies up wonderfully with the vivacious bubbles of Champagne or the refreshing zing of a crisp, unoaked Chardonnay.
If you prefer to pair a red wine, you are spoiled for choice.
A light-bodied Pinot Noir or a playful, fruit-forward Beaujolais will elegantly elevate the cheese's indulgent flavor without stealing the spotlight. Schioppettino and Cerasuolo di Vittoria are two other good candidates for the job.
Food pairings
The versatile Brillat Savarin cheese is perfect for a range of food pairings. Serve it with crusty bread or artisan crackers to highlight its smooth texture.
Imagine a symphony of flavors, where fresh or dried fruits like succulent grapes, luscious figs, or tangy apricots dance playfully alongside the cheese's creamy opulence.
And let's not forget the nuts—almonds and walnuts steal the show with their satisfying crunch, adding depth to this culinary masterpiece.
But wait, there's more! For the grand finale, be bold and drizzle a touch of honey or dollop of onion jam, elevating Brillat Savarin cheese to a whole new level of divine sweetness.
Serving tips
To fully appreciate the flavors and textures of Brillat Savarin cheese, take it out of the refrigerator about an hour before serving to allow it to come to room temperature. This will help the cheese soften and become even more velvety. For a visually appealing presentation, arrange it on a cheese board alongside your chosen accompaniments.
Storing Brillat Savarin Cheese
Proper storage techniques
Proper storage is crucial to maintaining the quality and flavor of Brillat Savarin cheese. Wrap the cheese in wax or parchment paper, and then loosely wrap it in plastic wrap or place it in an airtight container. This method allows the cheese to breathe while still retaining its moisture. Store the cheese in the refrigerator, ideally in the vegetable drawer, where the temperature and humidity are more consistent.
Shelf life
When stored correctly, Brillat Savarin cheese can last up to 3 weeks in the refrigerator. Nonetheless, it's crucial to play detective and keep an eye out for any sneaky signs of spoilage in your cheese, like a funky odor, an overzealous mold party, or an excessively slippery feel. If you notice any of these signs, discard the cheese.